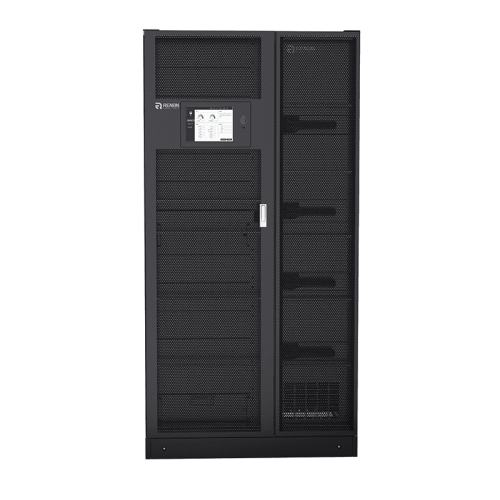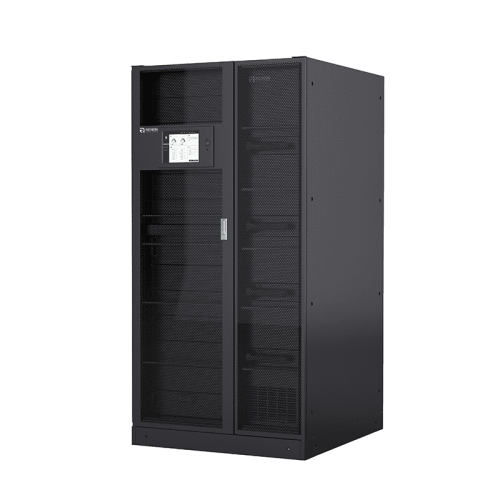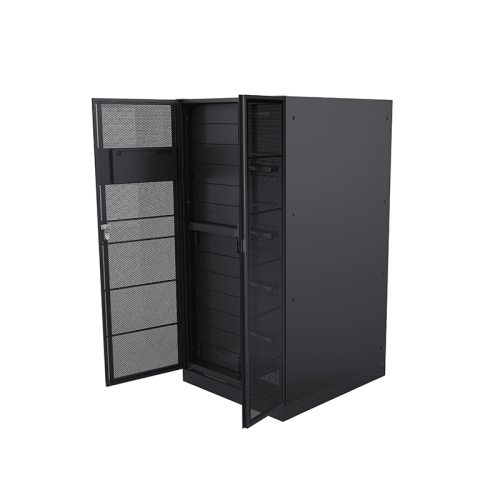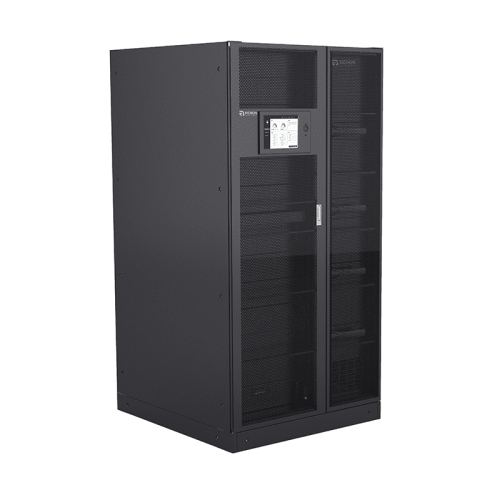 RENON RPS R-EMU5050-0600-3304 | Reliable UPS Power System | RENON
Model

RPS R-EMU5050-0600-3304
Item specifics
Module L*W*H (mm)

440 x 720 x 130 (3U)
Module (Kg)

38
Optional Capacity

40kVA/50KVA/60KVA
Layout Manner

3 phases + N lines + PE
Efficiency

≥96% @ Dual Switching Model
Description
RPS R-EMU5050-0600-3304 | Lithium UPS Battery System | RENON

Description:
The RENON R-EMU5050-0600-3304 distributed power system is a product designed for the new generation of smart data centers. It is suitable for power supply application scenarios such as distributed computer rooms, computer rooms with limited load-bearing, phased deployment of computer rooms, rapid deployment of computer rooms, and integrated cabinets.
The RPS series distributed power system uses less space, fewer power components, better reliability, and better power quality. It can be placed in a standard 19-inch rack and only occupies 4U/6U space. And battery capacity can be flexibly configured, suitable for high-density cabinet deployment.
The RPS series of distributed power supply products are AC online products, which provide 220V AC power supply for IT equipment and can provide two AC power supplies for the cabinet at the same time.
Performance Characteristics:
Efficient and Intelligent
The system is as high as 600kVA/cabinet, which saves more than 50% of the area than traditional UPS. The friendly man-machine interface is equipped with a large touch screen, which can display Chinese, English, and other languages;
The friendly man-machine interface is equipped with an oversize touch screen, which can display in Chinese, English, and other languages;
The industry's first UPS host integrated BMS battery management function, which can monitor the internal parameters of every battery, and greatly saves customers' battery construction and operating costs;
An adjustable quantity of battery cells and the parallel shared battery pack is supported to realize on-site demand configuration and flexible investment.
Stable and Reliable
High-performance intelligent speed regulation fan, with sufficient volume, one faulty fan still support half-load operation;
Adopting a unique air duct design to completely isolate the core components (such as power semiconductor and control system) from the air duct, so as to improve the adaptability of UPS to the harsh environment;
Real-time monitoring power supply and distribution status, automatic patrol inspection of core parameters of UPS;
Supports battery cooling start-up, which is convenient for users to directly start the battery pack without a power supply.
Green Technology
The input power factor is as high as 0.99 or more; the input harmonics are less than 3%, and the efficiency of the whole machine is as high as 96%, realizing real green energy saving;
Optional integrated power distribution design, saving floor space and installation man-hours;
The electronic load function reduces the energy consumption in the field and the aging process;
Intelligent module dormancy mode to ensure energy saving in the full load range;
ECO mode ensures the highest efficiency in a stable power grid.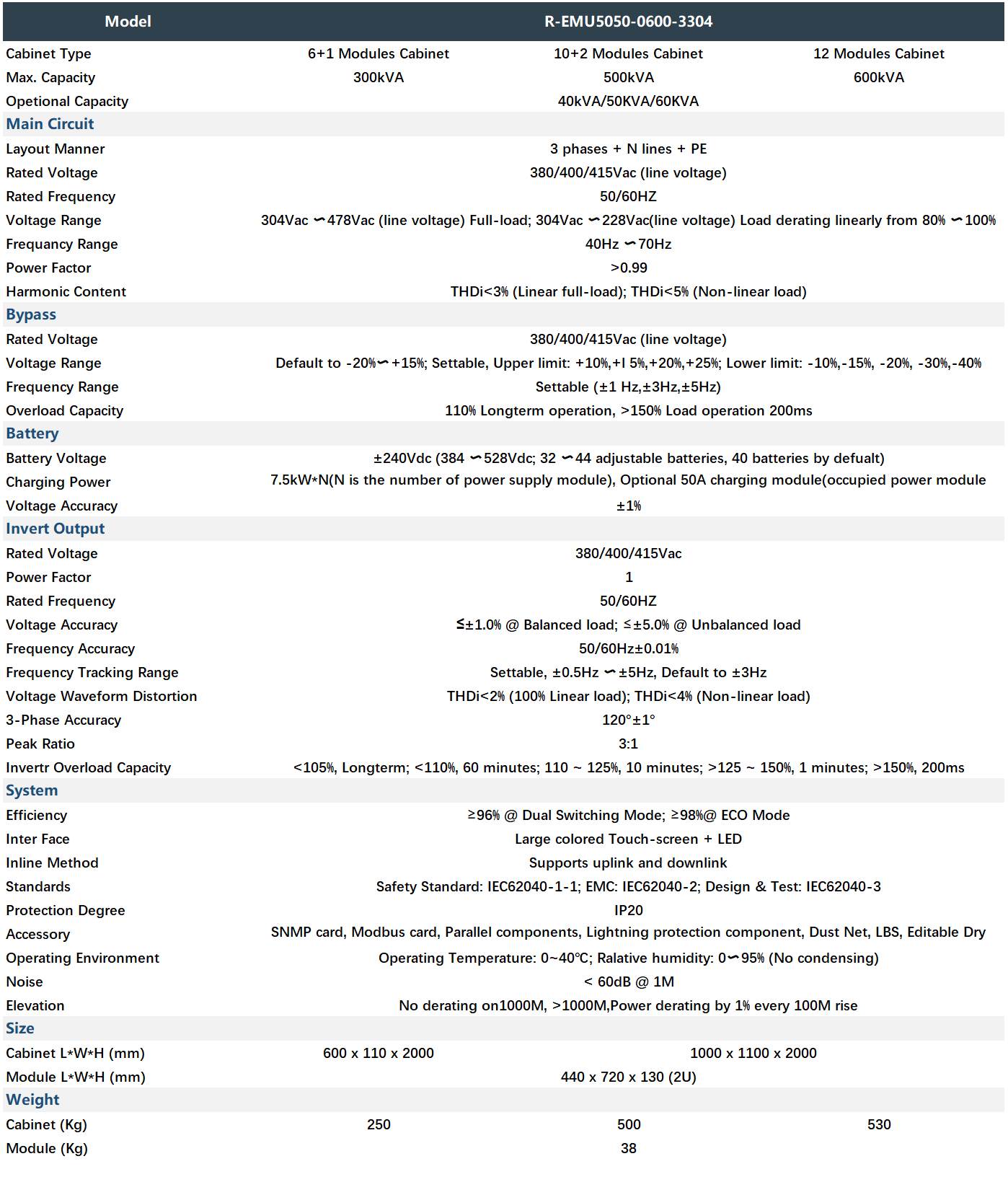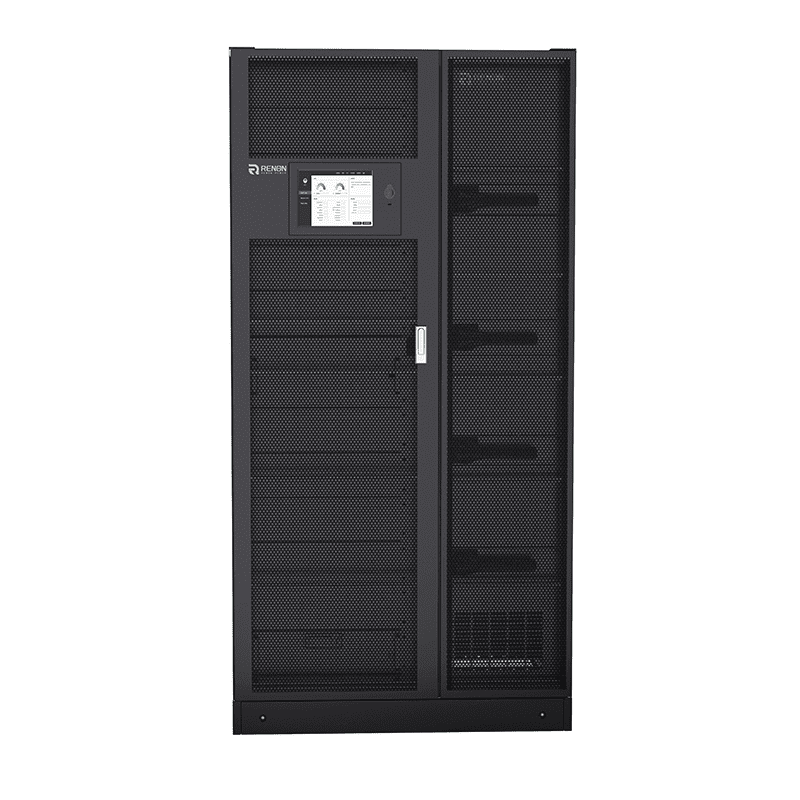 Fast, flexible, distributed, and modular deployment
Compatible with T2/T3/T4 level in the same data center.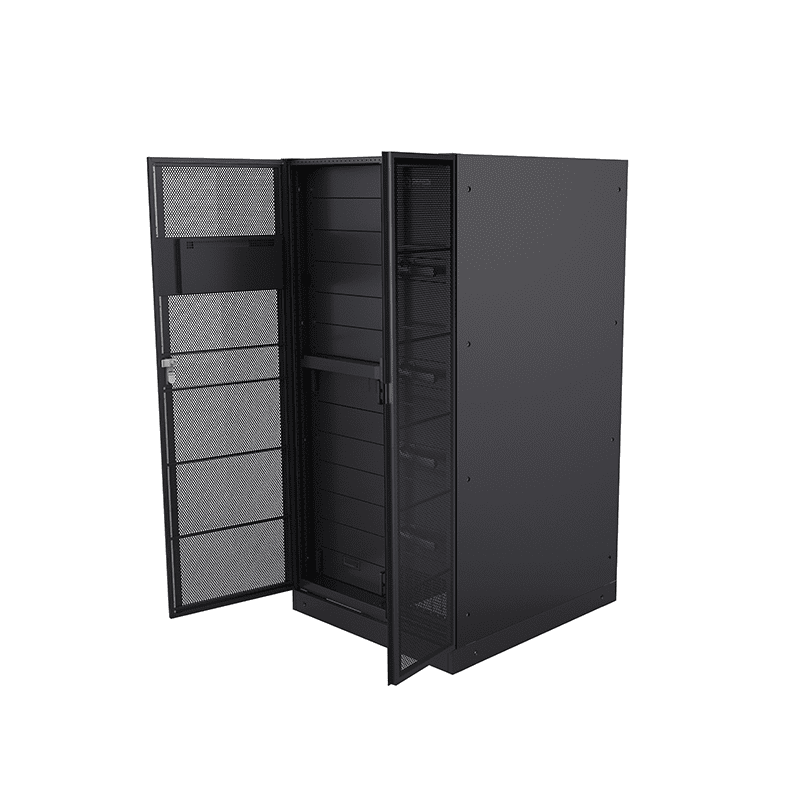 Effective use of space and load-bearing
The weight of the equipment is equivalent to that of the server, and the load-bearing capacity is only 500kg/square meter.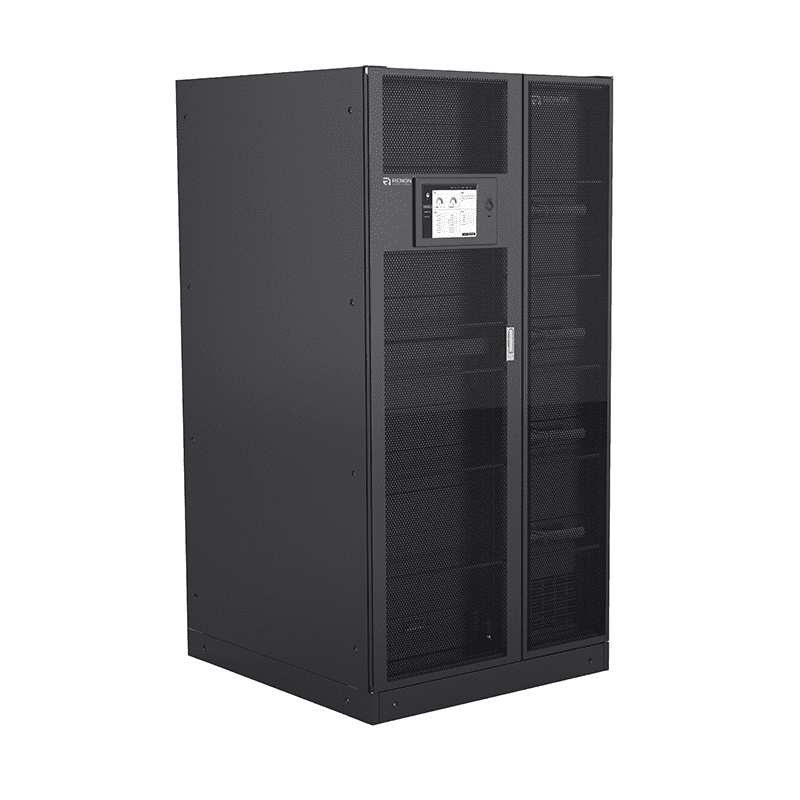 Energy saving and emission reduction, cabinet-level energy management effectively combines cloud computing.
High-efficiency power supply module, the efficiency of the whole series of products is as high as 94% or more.