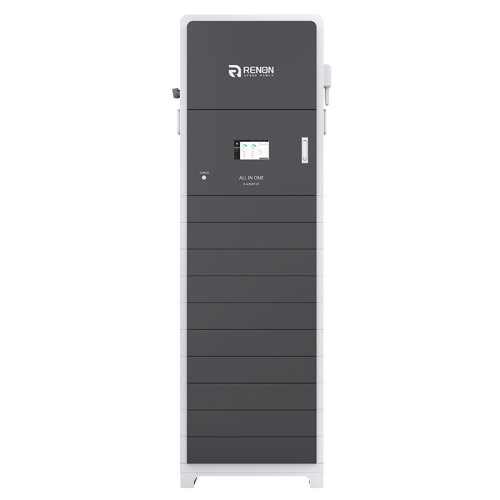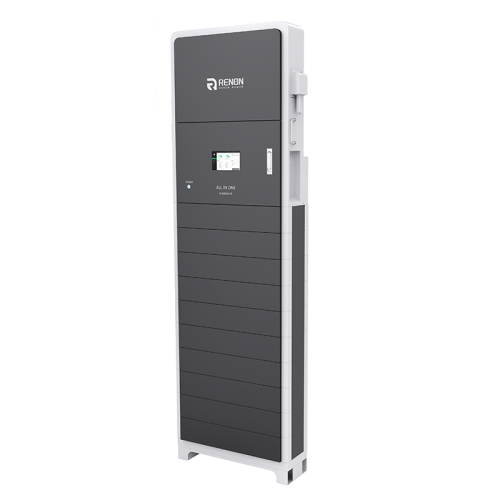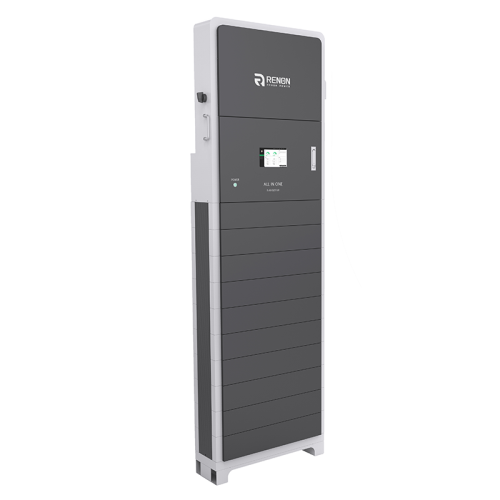 RENON EBlock R-AH020120 | All-in-one Battery Storage System | RENON
Item specifics
Dimension (W*H*D)

635*2090*228mm±2mm
Net weight (Approximate)

350kg±2kg
Level of protection

IP55
Max. Operating Altitude

2000m
Cooling

Natural convection
Description
RENON EBlock R-AH020120

| Compact High-Voltage Energy Storage System | RENON
Description:
The R-AH020120 is a residential energy storage system self-developed by Renon with its own independent intellectual property rights.
The system consists of energy storage inverters, lithium iron phosphate battery systems, remote monitor module and combiner box and other components. The product design is applicable to the global residential energy storage market in the USA, Japan, Europe and South Africa, etc. It as well comply with UN38.3/ IEC62619/ UL1973/ UL1741/ UL9540/ UL9540A certification standard.Using a unique intelligent BMS management system and energy management system to support 10 units in parallel. Support Single-Phase and three-phase in parallel, and support unbalanced three-phase parallel use. Supports automatic adaptation to grid inverters in off-grid conditions. The system output directly meets US and Japanese standards and the output is split-phase. Remote data collection, statistics, analysis and firmware upgrade functions can be realized through the Cloud.
Features:
●The modular design can achieve rapid installation, deployment, and use.
●Using highly safe and reliable lithium iron phosphate batteries with stable high temperature performance and no fire from thermal runaway.
●Intelligent BMS management system and airbags to ensure safe and reliable operation of the system.
●Long cycle life, the system life can reach over 8000 cycles.
●Using intelligent energy management systems allows for remote product fault diagnosis, operation, and maintenance.
●IP55 protection grade for outdoor installation conditions.
●Supports photovoltaic, grid, and generator inputs, apply to various kinds of working conditions.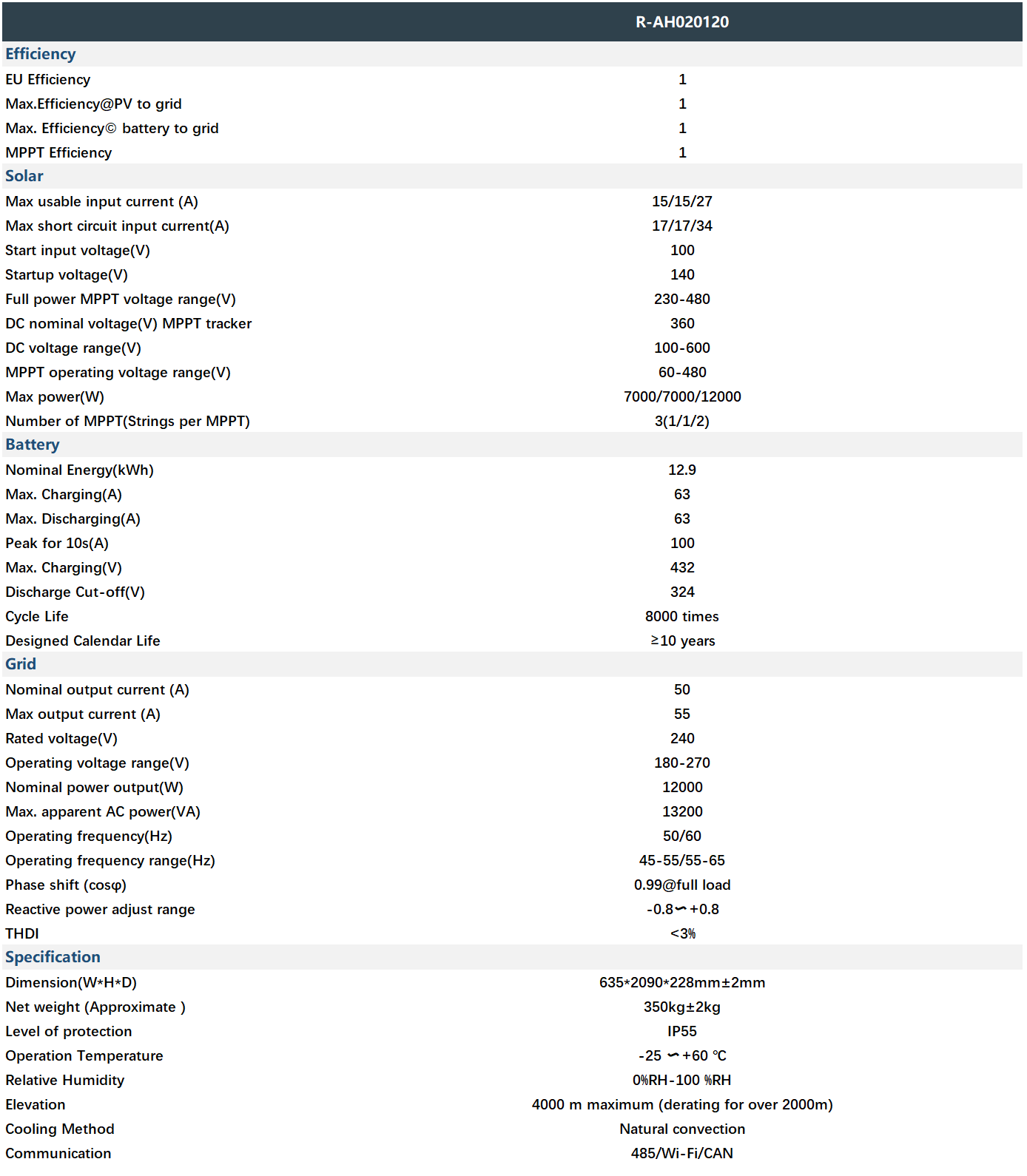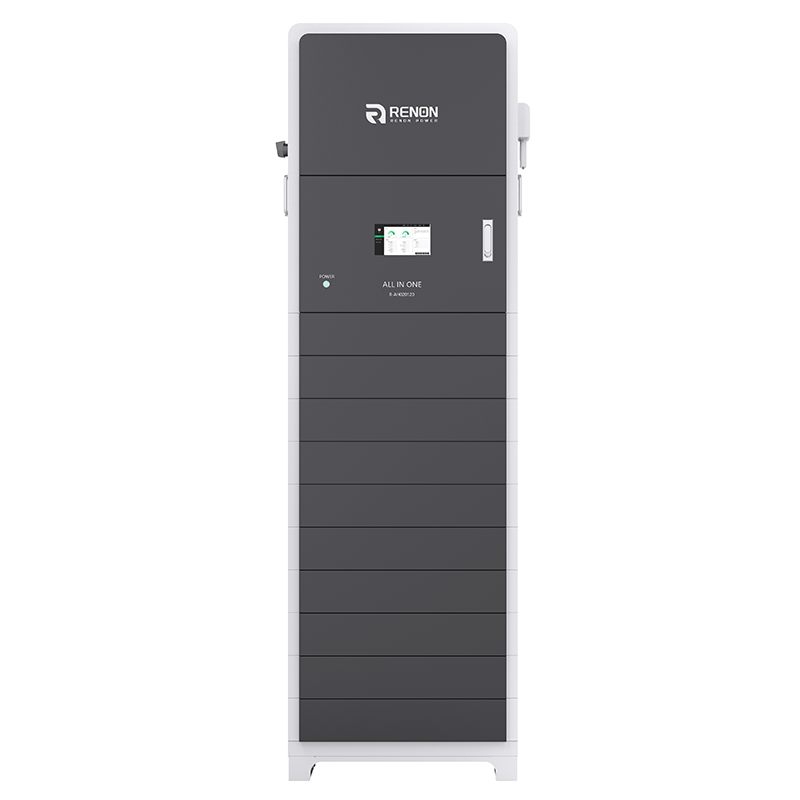 Practical

Support hot plug in/out and Built-in display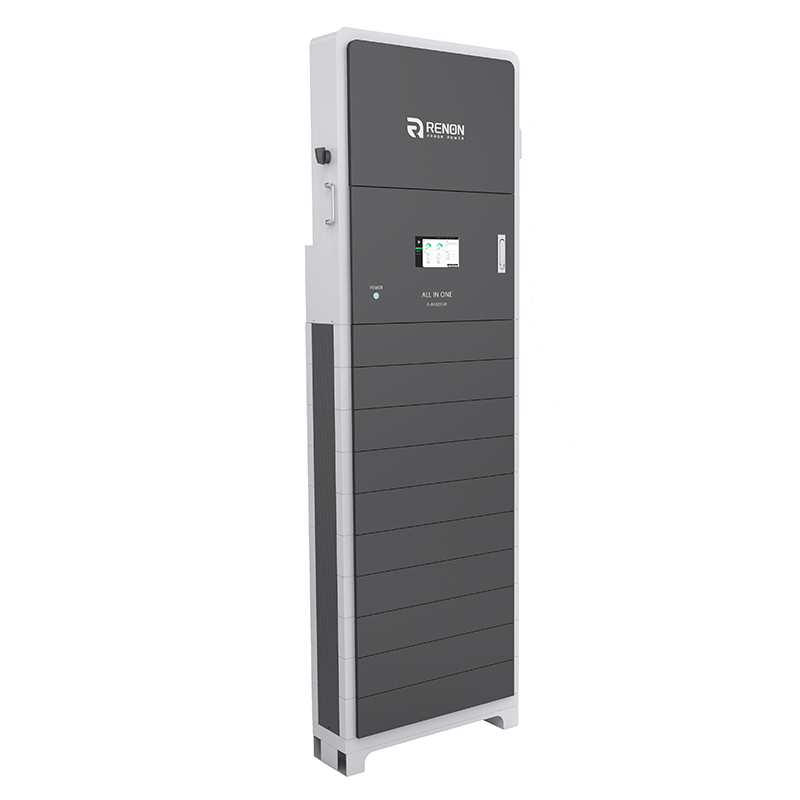 Aesthetical
Customized design to meet your aesthetic needs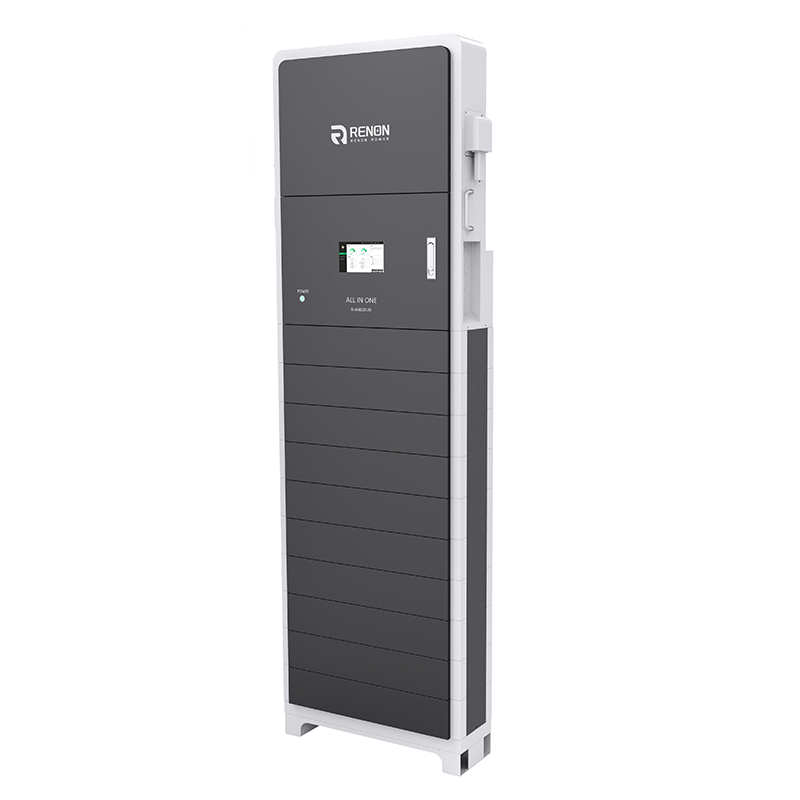 Extensible
Good exrensibility, supporting 63 modules to be used in parallel.