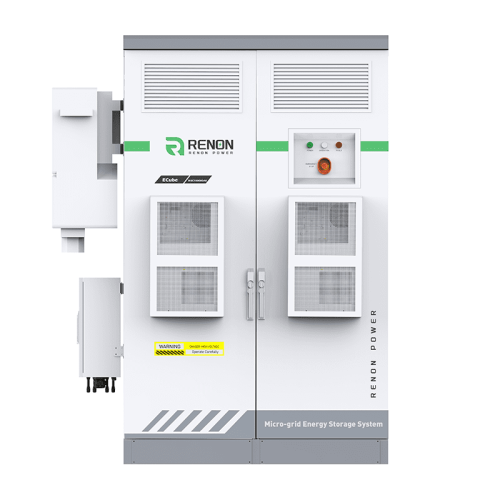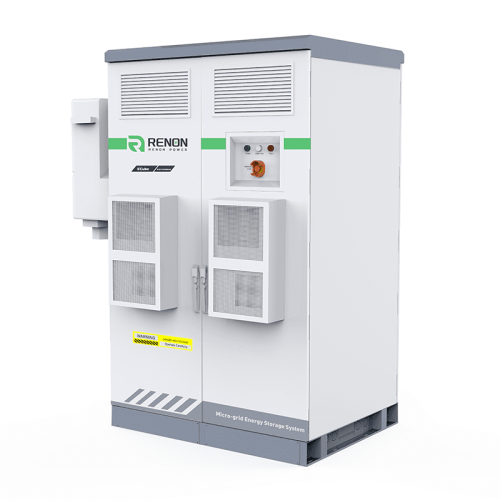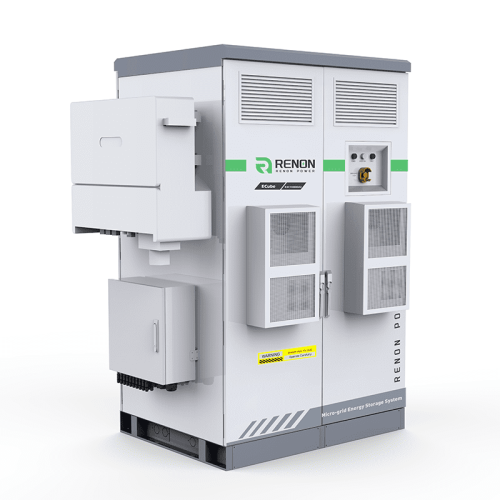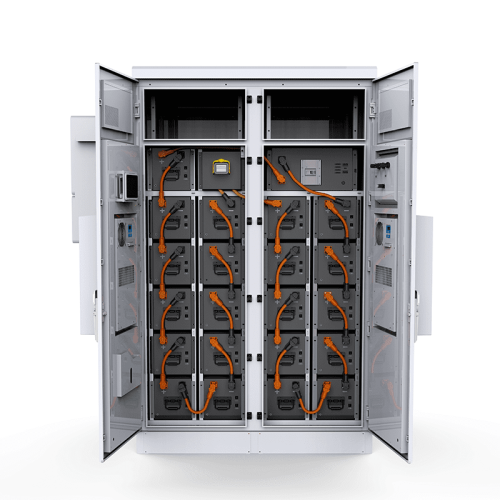 RENON ECube R-EC150080A0 | Microgrid Energy Storage System | RENON
Item specifics
Main Control Module

R-MC650-300M
Lithium Battery System

R-FS537280-168S
Weight (Approx.)

1500kg
Dimensions (L*H*W))

1115 x 2070 x 1276 mm
Cycle Life

RS485, CAN
Designed Calendar Life

≥10 years
Description
ECube R-EC150080A0 | Microgrid Energy Storage System | RENON
Description:
The ECube R-EC150080A0 product is a high-voltage lithium iron phosphate battery storage system independently developed by Renon Technology (Shenzhen) Co., Ltd. The rated voltage of the single module is 25.6V, the series connection is allowed up to 21 modules of 537.6V. The parallel of multi-systems is supported.

Features:
Adopt high safety, long life, excellent performance LiFePO4 prismatic cells;
Over 4000 times of cycle life;
Intelligent BMS to ensure a safe reliable operation;
Parallel on cabinet level available;
Multiple communications including RS485, CAN;
Modular rack design for easier installation and smaller landscape.
Characteristics:
The energy storage system is equipped with IP55 protection and constant temperature function of air conditioning, which is suitable for typhoon coastal areas;
The charging unit of the energy storage system is designed with high efficiency, high power density, and lightweight hardware architecture;
The photovoltaic controller is equipped with short-circuit,
open-circuit, and attenuation prediction functions of PV panels, and dynamic MPPT self-adaptive learning and optimization functions.
The range of MPPT input voltage is 300VDC ~ 850VDC, which can meet more application scenarios;
The output unit of the energy storage system is composed of high-power PCS (80kW), and the output voltage range is 200VAC ~ 480VAC &50Hz/60Hz(adjustable), which is suitable for most grid-connected applications of the national grid;
Multiple systems in parallel are supported, maximum 20 in parallel;
The energy storage unit adopts a lithium iron phosphate battery pack with high safety and long life;
The system has remote intelligent monitoring, which can realize the whole life cycle of products and services from installation and deployment, system operation, intelligent operation and maintenance, statistical analysis, and fault repair.