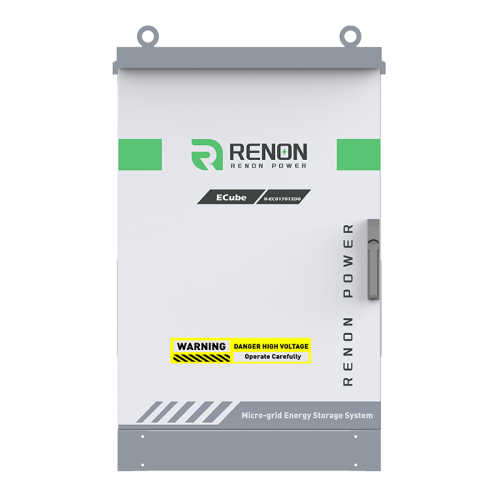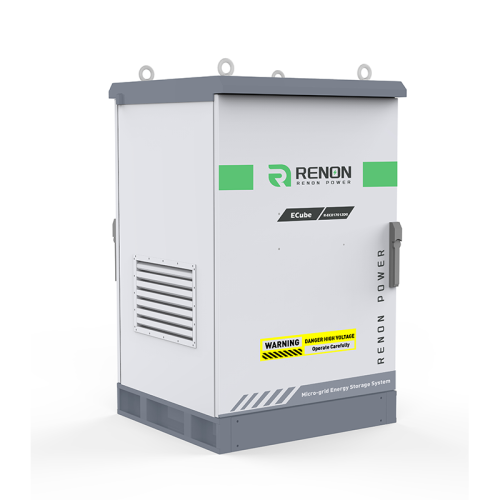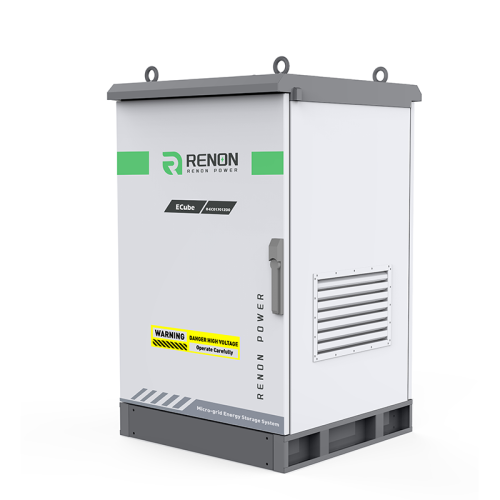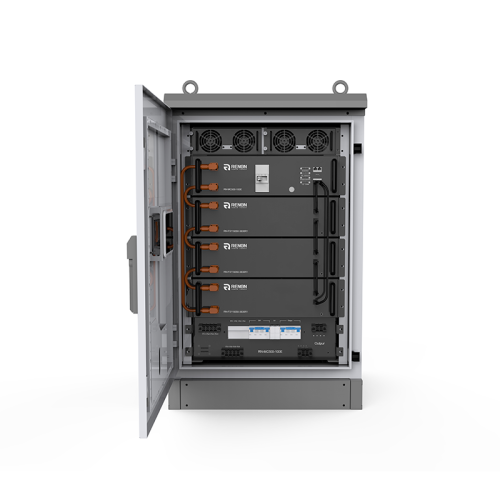 RENON ECube R-EC017012D0 | Microgrid Energy Storage System | RENON
Item specifics
Nominal energy(kWh)

17.28
Rated Voltage(Vdc)

345.6
Voltage Range(Vdc)

316.44~383.4
Designed Calendar Life

≥10 years
Dimension (W*H*D)

680mm*1100mm*873mm
Net Weight(Approx.)

350kg
Parallel Capability

Maximum 10 units
Description
Ecube R-EC017012D0 | Microgrid Energy Storage System | RENON

Description:
This product is a DC Energy Storage System developed and designed by Renon Technology (Shenzhen) Co., Ltd. The system mainly cooperates with low-voltage solar power plants to increase sales or self-use. It is mainly composed of a photovoltaic controller, DC/DC converter, battery modules, master control module, and power distribution module. The battery module adopts lithium iron phosphate with high safety performance and long life. It has the characteristics of high integration, substitution, intelligence, and convenient installation. It also supports the parallel operation of multiple systems, to fulfill larger storage capacity and load capacity. The system output voltage can be set arbitrarily from 250Vdc-400Vdc to meet the requirements of the operating voltage range of various photovoltaic inverters on the market.

Features:
Adopt high safety, long life, excellent performance LiFePO4 prismatic cells;
Over 6000 times of cycle life;
Intelligent BMS to ensure a safe reliable operation;
Remote Monitoring GPS/GPRS(Opention);
Support PV input.
Characteristics:
The energy storage system is equipped with IP55 protection;
The charging unit of the energy storage system is designed with high efficiency, high power density, and lightweight hardware architecture. The photovoltaic controller is equipped with short-circuit, open-circuit, and attenuation prediction functions of PV panels, and dynamic MPPT self-adaptive learning and optimization functions. The range of MPPT input voltage is 260Vdc ~ 900Vdc, which can meet more application scenarios;
The output configuration of the energy storage system is composed of an efficient EMU module (12KWMax), and the output voltage range is:150Vdc~500Vdc. It can support 10systems in parallel, and realize the requirements of battery capacity expansion anytime and anywhere and the mixing of old and new systems;
A wide range of adjustable output voltages can be achieved to match the parameters and protocols of most PCS and photovoltaic inverters on the market;
The energy storage unit adopts a lithium iron phosphate battery pack with high safety and long life;
The system has a built-in BMS management system, which can effectively monitor and manage the battery module and the system to ensure safe and reliable operation;
The system has remote intelligent monitoring, which can realize the whole life cycle of products and services from installation and deployment, system operation, intelligent operation and maintenance, statistical analysis, and fault repair.